Clinton Dumpster Rental
Renting a dumpster in Clinton beats driving around with junk or garbage on your pick-up truck any day. It is less tiresome, more convenient and more affordable considering that one small dumpster can load up at least four pick-up trucks worth of waste or garbage at once. Instead of driving junk or garbage to the landfill in four trips, it just makes more sense to get a roll-off container from a reputable Clinton dumpster rental provider and toss out all that waste more conveniently. Stars and Stripes Dumpster Rentals provides reliable dumpster rental service in Clinton, MD. Contact us now at (202) 507-5557 to rent a dumpster in Clinton today.
  Dumpsters

Dimensions
12FT X 6FT X 4FT
Included Tonnage
1 Included
Additional Days
:
$35 Per Additional Day
Extra Weight
:
$70 Per Additional Ton
Dimensions
12'L x 7'W x 5'H
Included Tonnage
1.5 Included
Additional Days
:
$35 Per Additional Day
Extra Weight
:
$70 Per Additional Ton
Dimensions
22'L X 8'W X 5'H
Additional Days
:
$35 Per Additional Day
Extra Weight
:
$70 Per Additional Ton
We Take Just About Everything
Some examples of the junk we haul away include
Refrigerator Disposal

Garbage Removal

Mattress Disposal

Foreclosure Clean Outs
Construction Waste Removal

Yard Waste Removal

Trash Removal

Appliance Removal
Television Disposal & Recycling

Furniture Removal

E-Waste Disposal

Hot Tub Disposal
Rent a Roll-off Dumpster in Clinton
When you have any kind of project, be it in your home or business; you need to have a solid waste removal plan in place before actually beginning your project. Whether you are planning to do a small home cleanout or other DIY project or you have hired a contractor to get a roofing replacement project done; you need to rent a roll-off dumpster in Clinton before your project is due to begin, so that you can get the waste inside the dumpster as it is generated and have an easier time getting it off your property. Stars and Stripes Dumpster Rentals offers consistently reliable dumpster rental services in Clinton and the surrounding areas. We provide different size dumpsters for home improvement projects and commercial projects.

Residential Dumpster Rentals - Need a roll-off dumpster to get a basement renovation or a house cleanout project done? Count on us to deliver the best size residential dumpster rentals for all types of home improvement projects. Our bin rentals can accommodate green waste, renovation and construction waste, different junk items and general household waste.

Stars and Stripes Dumpster Rentals is the only dumpster rental company in Clinton, that gives you five different roll off dumpster sizes to choose from when you have a project to get done. We are proud to be able to offer you all the dumpster options available for any kind of project, be it a large new home construction or a small DIY cleanout job. Our roll off dumpster sizes are; 10-yard dumpsters, 15-yard dumpsters, 20-yard dumpsters, 30-yard dumpsters and 40-yard dumpsters.

Commercial & Construction Dumpster Rentals - Besides being the best choice for all residential roll-off dumpsters, we are also known for large dumpster rentals that are suitable for large construction projects and waste removal projects. Our 30-yard and 40-yard containers are large dumpsters that can haul up to 16 pick-up truck-loads and 7 tons of waste at maximum load. Contact us for well-maintained, high quality rental dumpsters that are easy and safe to load up.
Clinton Dumpster Rental Sizes
Most people cannot simply look at the available dumpster rental sizes and pick a container size especially when they are renting a dumpster in Clinton for the first time. We provide free over the phone consultations for all renters who need any kind of help when renting a dumpster. If you are finding it difficult to choose the right size dumpster, call us and let any of our well-trained and experienced representatives help you figure out what you need.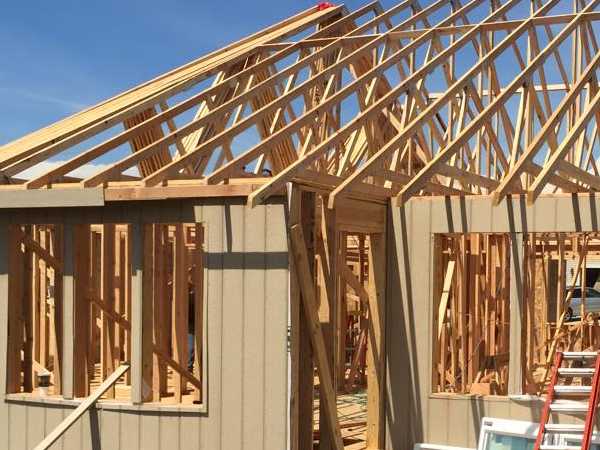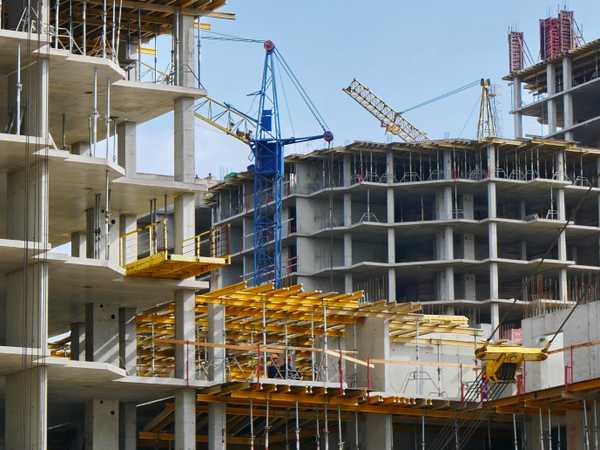 How To Rent A Dumpster in Clinton?
Wherever you want a dumpster delivered in Clinton, MD; count on us to deliver it. But first, you need to rent a dumpster and schedule it for delivery. Call us today at (202) 507-5557 and simply order a rental dumpster; making sure to include important delivery details so that we can get the container to you when you need it. You can also do an online booking through the 24-hour booking service on our website.

Depending on your preference or circumstances, you may need to place your rental dumpster out on the street or other public space for the duration it will be in use. Keep in mind that you are required to have a dumpster permit on you, to avoid issues with the law, as your dumpster will block a 'public-right-of-way' area.

Stars and Stripes Dumpster Rentals offers reliable, on-time dumpster options in Clinton!

The Clinton Dumpster Rental Company You Can Rely On
When you need a roll-off rental in Clinton, be sure to get it from Stars and Stripes Dumpster Rentals; the Clinton dumpster rental company you can rely on. We offer a variety of dumpster options at low-cost pricing and we also have flexible rental terms for all renters. Contact us for reliable commercial dumpsters, construction dumpsters and home improvement dumpsters. We also have dumpster rentals in Washington, DC.
Welcome to Clinton, MD: The Hidden Gem of Prince George's County
There's never a dull moment in Clinton, MD. Our town is brimming with activities for folks of all ages. If you're into adrenaline-pumping excitement, the local staple, Southern Maryland Blue Crabs baseball games, is a sure bet. For art enthusiasts, there's the Zekiah Glass studio, where you can watch artisans at work or even sign up for a class.

Families will also love the Miller Farms Market for a day of strawberry picking, while the Surratt House Museum offers an intriguing glance into our nation's history. If you're seeking a more leisurely activity, the Colony South Hotel & Conference Center houses a fantastic spa to help you unwind and relax.


Landmarks and Parks: Nature Meets History in Clinton
Clinton's rich history and natural beauty are epitomized in our landmarks and parks. The must-visit Clinton staple is the Surratt House Museum. It's a preserved mid-19th century plantation house and tavern with deep roots in American history. It served as a safe house in the Confederate spy network during the Civil War.

On the greener side of things, Cosca Regional Park is a breath of fresh air. This sprawling 690-acre park provides a lush space for hiking, fishing, and picnicking. You can also discover an abundance of wildlife at Clearwater Nature Center within the park, a hidden oasis perfect for family outings.


Savor, Learn, and Worship in Clinton, Maryland
From homey diners to fine dining, the culinary scene in Clinton is diverse. A favorite among locals and visitors alike is the Topolino An Italian Bistro, known for its authentic Italian cuisine and cozy ambience. For a taste of the sea, the Captain's Carry Out serves up the freshest seafood.

As for education, the area is served by several well-rated schools, including the Clinton Grove Elementary School and Surrattsville High School. For the spiritually inclined, Clinton boasts a rich tapestry of faith communities. St. John the Evangelist Church and Clinton United Methodist Church are two of the town's prominent religious institutions.

There you have it - a slice of what Clinton, MD, has to offer. Whether you're here for a short visit or making a move, we at Stars and Stripes Dumpster Rentals are ready to assist you in keeping our town clean and charming. After all, we're not just a business; we're part of the community!