Bowie Dumpster Rental
Renting a dumpster in Bowie is the waste disposal option that makes the most sense for anyone with a large quantity of junk or waste to get off their property. Before renting a dumpster from any Bowie dumpster rental company; make sure that it is a reputable company that not only has low-cost dumpsters but also has a variety of dumpster options you can choose from. Stars and Stripes Dumpster Rentals offers reliable dumpster rental service in Bowie, MD. Contact us now at (202) 507-5557 to rent a dumpster in Bowie today.

  Dumpsters

Dimensions
12FT X 6FT X 4FT
Included Tonnage
1 Included
Additional Days
:
$35 Per Additional Day
Extra Weight
:
$70 Per Additional Ton
Dimensions
12'L x 7'W x 5'H
Included Tonnage
1.5 Included
Additional Days
:
$35 Per Additional Day
Extra Weight
:
$70 Per Additional Ton
Dimensions
22'L X 8'W X 5'H
Additional Days
:
$35 Per Additional Day
Extra Weight
:
$70 Per Additional Ton
We Take Just About Everything
Some examples of the junk we haul away include
Refrigerator Disposal

Garbage Removal

Mattress Disposal

Foreclosure Clean Outs
Construction Waste Removal

Yard Waste Removal

Trash Removal

Appliance Removal
Television Disposal & Recycling

Furniture Removal

E-Waste Disposal

Hot Tub Disposal
Rent a Roll-off Dumpster in Bowie

In many cases; whether you have a DIY project or you are engaging a contractor; you are left with the trash to dispose of as the contracts' contracts usually do not include disposal of the waste generated. The best solution is to rent a roll-off dumpster in Bowie for easier, faster and more convenient disposal of the waste. Stars and Stripes Dumpster Rentals offers competitive dumpster rental pricing, various size dumpsters, and flexible rental terms to make renting a roll off container even easier. Stars and Stripes Dumpster Rentals takes pride in providing dependable dumpster rental services to customers in Bowie, MD and the surrounding communities.

Residential Dumpster Rentals - We frequently deliver roll-off dumpsters to homeowners who have various kinds of projects. Whether you need a small dumpster to get rid of yard waste or a large roll-off bin to get rid of junk from a cleanout project in your garage, basement or entire house; we have your needs covered.

Stars and Stripes Dumpster Rentals is the go-to dumpster rental company for the widest selection of roll off dumpster sizes in Bowie. Depending on your project and the type of waste or junk you will be disposing of; select any container from our variety of dumpsters which include; 10-yard dumpsters, 15-yard dumpsters, 20-yard dumpsters, 30- yard dumpsters and 40-yard dumpsters. Our dumpsters are designed for all scales of projects be they large or small. Our smallest dumpster is the 10-yard dumpster and the largest dumpster we have available is the 40-yard rental bin.

Commercial & Construction Dumpster Rentals - You can also find large dumpsters for commercial waste removal and construction debris removal here at Stars and Stripes Dumpster Rentals. While customers sometimes order small dumpsters for hauling off small amounts of construction waste; most of our clients who include contractors and large construction companies often rent large dumpsters that can fit up to 7 tons of debris. Count on us to deliver the rental dumpster you order, when and where you need it.
Bowie Dumpster Rental Sizes
When you have decided that you need a dumpster, you need to choose the right size dumpster that will fit all the waste or junk you want to throw out with either being too small to haul everything in one haul or too spacious for your project. While a large dumpster is good, it does not make much economic sense to pay for space that you don't actually need. Our representatives thoroughly understand Bowie dumpster rental sizes and they are always happy to guide anyone renting a dumpster in Bowie so that they can find the best container size.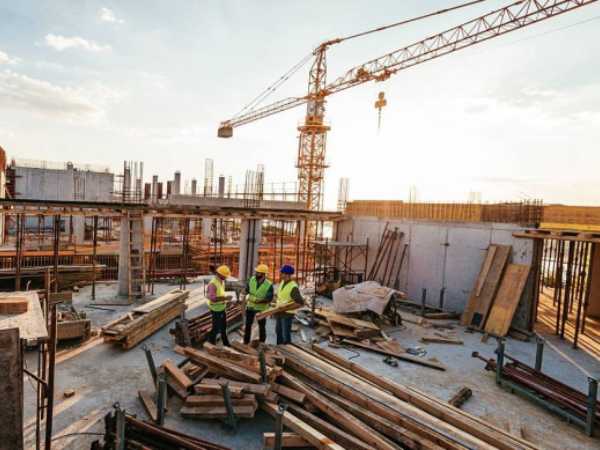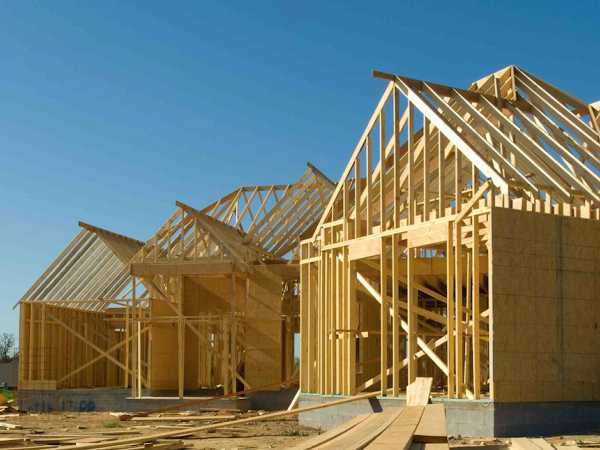 How To Rent A Dumpster in Bowie?
We provide the 'call to order' option as well as an online ordering option for our customers. If you prefer to talk to one of our representatives before ordering a rental dumpster for your project; you can easily reach us anytime at (202) 507-5557. You can also opt to visit our website, select a dumpster and order it online and then schedule a convenient delivery time for you.

If you have no private placement area where you can place your rental dumpster for the duration you will be needing it; simply apply for a dumpster permit before renting a dumpster. The dumpster permit will allow you to place the bin out on the street or in any other allowed public space. Welcome to Stars and Stripes Dumpster Rentals for on-time dumpsters in Bowie!
The Bowie Dumpster Rental Company You Can Rely On
What makes Stars and Stripes Dumpster Rentals the Bowie dumpster rental company you can rely on? Our commitment to quality, reliable and affordable dumpster rental services. Get cheap roll-off rentals and a wide variety of dumpster options today. We deliver commercial waste dumpsters, residential dumpster rentals and construction waste removal dumpsters all over Bowie. We also offer dumpster rentals in College Park MD.
Embracing the Charm of Bowie, MD
Bowie, MD, is more than just a convenient location for your dumpster rental needs; it's a place ripe with history, fun activities, and delectable food! This area truly showcases the versatility and richness of Maryland.

As a resident of Bowie or even just as a visitor, you'll never run out of things to do. Make sure to pencil in a visit to the Bowie Train Station Museum, where you can witness the unique railroad history of the town. For art enthusiasts, the Bowie Center for the Performing Arts is a must-visit, showcasing fantastic local and regional performances. If you're a sports lover, you're in for a treat - catch a ballgame at Prince George's Stadium, home to the Bowie Baysox. Let's not forget the iconic Belair Mansion and Stable Museum, a testament to the city's rich equestrian history.


The Great Outdoors: Bowie's Parks
Bowie's commitment to preserving the beauty of nature is evident in its extensive park system. Allen Pond Park, the city's major recreational area, is a treasure trove of outdoor activities, with fishing, boating, an amphitheater, and even an ice rink! And when you're looking to enjoy a quiet picnic or a casual stroll, the well-maintained Bowie Town Center Park is perfect. For fitness enthusiasts, the Bowie Health Center Trails offer a great workout with picturesque views.

With an array of eateries to choose from, your taste buds are bound to have a party in Bowie. Jerry's Seafood is legendary for its Crab Bomb, while T.J. Elliott's offers a comprehensive menu that leaves no craving unsatisfied. If you're craving Italian, then Mama Roma is the place to be, known for their homemade pasta and pizzas.


Bowie Maryland's Heart – Vibrant Community Life and Excellent Institutions
Bowie is also a city that values education. With top-notch schools like Bowie High School and the notable Bowie State University, it ensures a strong educational foundation for its residents. You'll also find a number of beautiful churches, such as the historic St. Matthew's United Methodist, adding to the town's serene and welcoming atmosphere.

As your friendly neighborhood dumpster rental service, Stars and Stripes Dumpster Rentals is proud to be part of this vibrant community. Whether you're a resident, a business owner, or just passing through, we hope you enjoy all that Bowie, MD has to offer!